15.12
Sunday, December 11h Session
Hello Just Dancers!
Last week, we held two more online sessions for our Just Dance World Cup qualifiers, on Thursday, Dec. 8th and Sunday, Dec. 11th. Let's see what changed!
In France, three-time World Cup participant, TheFairyDina, took first from r0u4ff – but the scores are very close and we may see more changes in the remaining sessions. MoonAngel90 and bacchi88 continue to battle for first place in Italy. The champions from last week's online sessions still hold their titles in the other regions, but it's still anyone's game!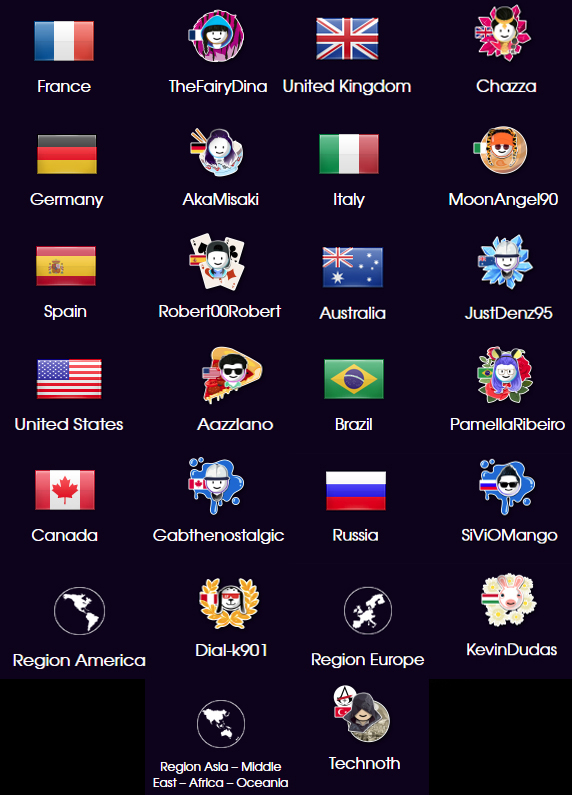 Tune in to next week's online qualifiers for another chance to rise in the rankings: Sunday, December 18th at 8 PM ET. Happy dancing, and remember to tell us who you're rooting for by tweeting us @justdancegame !