01.12
Sunday, November 27th Session
It's our third online session of the Just Dance World Cup qualifiers. Again, many of last week's champions continue to hold onto their first-place positions in their country; however, there have been a few changes!

In Spain, Robert00Robert has taken over Mereth86's lead, with albertojustdance keeping a close third place. Chazza has replaced ChapieUK as the frontrunner in the UK, and bacchi88 now leads in Italy. A breakdown of the top spots in each country can be found below: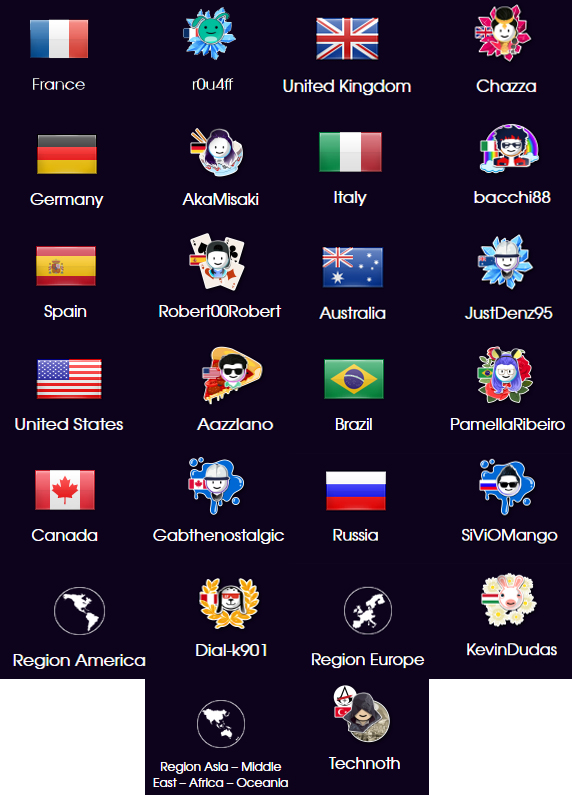 It's still anyone's game! Remember – we've got another online qualifier session happening this Sunday, December 4th at 8 PM ET.

Happy dancing!